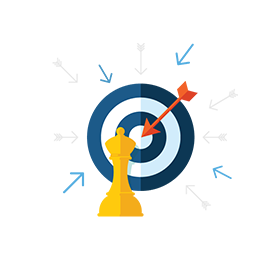 Consultation Distribution
Are you a local authority or property developer? This could be for you!
Levitus Distribution have pioneered the leaflet distribution industry with unique innovations and solutions outside of the 'norm'. Consultation Distribution is another extraordinary service which takes leaflet distribution to a whole new level.
If you are a property developer or require a public consultation this solution offers many advantages which traditional leaflet distribution does not.
Here are a few hand picked reasons for choosing this leaflet distribution type.
Video Recorded Distribution
All consultation distribution benefit from video recording together with 1 gps logger and a separate live tracker.
What is Consultation Distribution?
This is a leaflet distribution methodology developed by Levitus Distribution geared toward achieving 99.9% household penetration within a specific geography.
Greater control over your distribution start date
We can start our campaign at a date or time that suits you.
With public consultations, it is imperative all household and or business establishments receive notification of an intention within a consolation area or affected zone, often for legal reasons. Levitus Distribution have conducted many distribution campaigns where residence claim to not have received a public consultation document, often to overt the course of the activity or change taking place within their affected area. This can often lead to a project being delayed or advertised depending on the severity of the situation. As a result we take the following precautions when executing campaigns:
Where access is restricted to residential communities such as flats, apartments or gated communities we will revisit the block or specific apartments within 24 hours.
We download and store all gps data in the event of any queries pertaining to the consultation distribution.
We can refer to geotagging as proof of delivery.
Where access is impossible, we will send consultation documents via Royal Mail's Network.
All Distribution is video recorded and can be used as evidence.
Localised Specialist Distribution
Extremely localised delivery conducted to your needs and or requirements.
Fast Repeat Delivery Attempts
We will redeliver to properties we missed within 24 hours with the assurance of Royal Mail signed delivery if all attempts fail.
GPS Queries available for 6 months
Distributors will carry 2 gps devices for additional security and quality assurance. The data is held for up to 6 months after the consultation period. 
Monitor responses with an optional custom telephone number specific to this consultation distribution. This allows an accurate count of number of responses received from the consultation distribution campaign.